April 5-8, 2011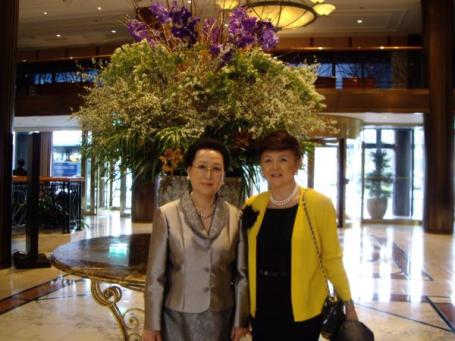 April 5th~8th, the PPSEAWA international president Teresa Hintzke visited Seoul Korea after her official tour in Thailand, Malaysia and Indonesia. The PPSEAWA Korea president Ji Yeon Lee and all members were very happy and honored to have president Hintzke and scheduled a brief tour in Seoul for her.
On 6th, Ms. Hintzke visited Korean Folk Village where you can see and experience traditional life of Korea.
Dinner was served at Hanwoori a Korean restaurant where PPSEAWA Korea members have their monthly meetings. During dinner, the members and president Hintzke exchanged news and information about projects that are currently active in other chapters. This exchange of current events going on in PPSEAWA worldwide was an invaluable time for all who were there at the dinner.
On 7th, Ms. Hintzke visited Deoksugung which is one of the palaces built during the Choseon dynasty. She also visited Insa Street after lunch and had a great afternoon with some of the members. The two presidents had dinner and had a more in-depth discussion about the future of PPSEAWA. The next day, Ms. Hintzke completed all her visit around the Asian chapter and went back to America.